Careers at Melrose Metalworks
Worth the Drive to Melrose
Our people travel from St. Cloud, Alexandria and up to a proximity of an hour every direction. Melrose Metalworks would not be where we are without our talented team members. Our employees are the most important thing to us and we treat them like it.
We are currently seeking great people to join our team. Whether you are an experienced CNC machinist or a hard worker looking for a new opportunity, we offer a variety of benefits in a friendly atmosphere for individuals looking to grow and succeed.
We'd love for you to come work with us!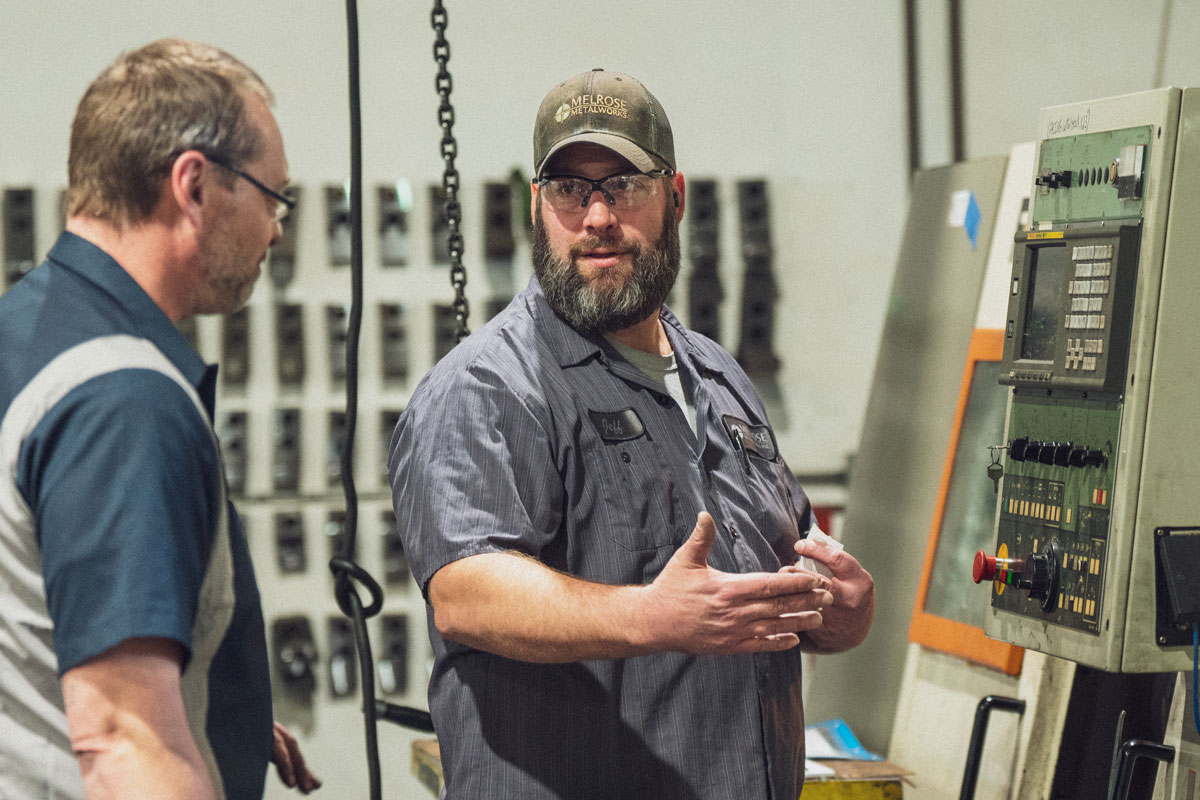 A Caring Culture
Melrose Metalworks is a company that provides a pleasant work environment based on friendliness and integrity.
Advancement
Every leader at Melrose Metalworks has worked his or her way into that position. We love helping make people more valuable as they grow.
Paid Training
In addition to on the job training, team members are periodically eligible for paid off-site training.
Paid Health Insurance
Melrose Metalworks covers 85% of a team member's health insurance cost and 60% of spouse and family coverage beginning 60 days after the start of employment.
401(k) Retirement Plan
Melrose Metalworks offers a 401k retirement plan for our Melrose Metalworks team members with a 100% match of first 3% of earnings and 50% match of the next 2%.
Payroll
We offer biweekly pay with direct deposit payment.
Flexible Schedule
Whether you have commitments to family, activities or hobbies, we will work with you to maximize your work life balance.
Paid Time Off
Team members are eligible for paid holidays and paid time off (PTO) after a probation period. This includes holidays, sick days, vacation, birthday pay and personal days.
Paid Lunch Breaks
Employees are offered paid 30 minute lunch breaks.
Available Positions Open
Inspector
Machinists
Apply – Get Started Today
Fill out your contact information to connect with us. If you have a resume, attach it
or we'll reach out to you right away to complete the application process.